"For us, medical services, personal support and our patients' quality of life are directly interlinked. Healing is a complex process, and we support it holistically: medically, personally and physically."
Dr. med. Marcus R. Raum
Head of the Centre for Orthopaedics and Surgery on the Rhine (OCZ am Rhein)
We want people to be truly healed
The OCZ was founded to offer patients a kind of medical care that is seldom found even in large specialist or university hospitals. Being a practice, independent clinic allows us to carry out a thorough anamnesis and devote a lot of time to the right treatment. Our aim is to help people become mobile and pain-free once again – and, to do that, you have to want to truly heal them.
In many areas of the healthcare sector, the obligation to heal can only be fulfilled with difficulty, because medical staff lack the time and tranquillity to deal intensively with their patients. In the OCZ, by contrast, the patient is the central focus of all thoughts and actions. Healing them takes top priority.
Right from their first appointment with us, our patients receive our undivided attention, and when they arrive, they get an entirely thorough examination – in some cases, for the first time in their lives. Following this, we support them with personal medical care, keeping our attention always focused on the holistic picture. We can make sound decisions about treatments, and compare our decisions with the results.
Founder and Head of Clinic Dr Marcus Raum is a committed doctor and, right up to today, continues to work as an emergency service volunteer – because he believes that every doctor must be able to save lives themselves. The desire to help people has repeatedly driven him to seek out better and more effective forms of therapy. With his early-activating approach, he has broken new ground in the field of accidents and sports injuries.
As Chief Physician Emeritus, specialist for surgery, trauma surgery and special trauma surgery, he can point to a long university career and a multitude of publications. With his specialisation in endoprosthetics, particularly in the field of the upper extremities (shoulder, elbow), he is active in an extremely demanding and comparatively rare discipline. Another special feature of the OCZ is its follow-up care for injuries and surgical wounds.
In all of this, the medical services are inextricably linked to the personal, human connections between doctor and patient, and embedded in a context that exudes calm, friendliness and attentiveness. That's because healing is always a matter of the soul as well.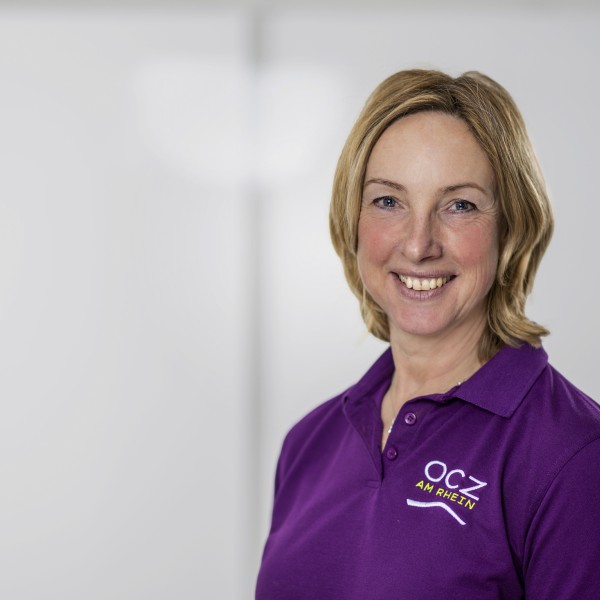 Claudia Raum
Deputy Manager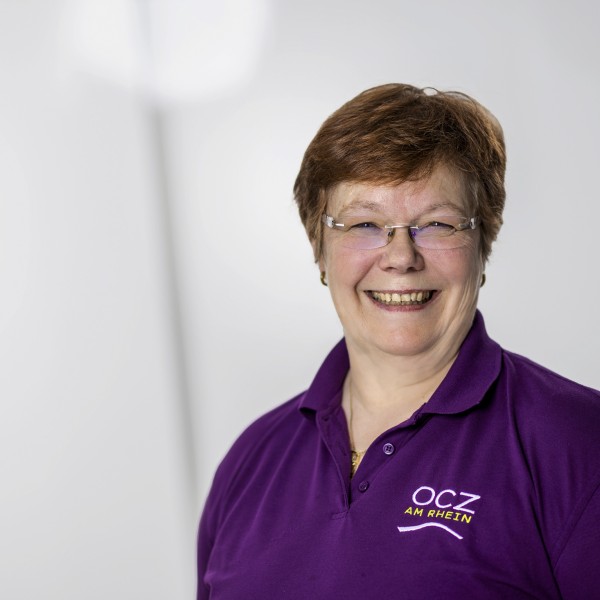 Gabriele Lindlahr
Surgical Assistant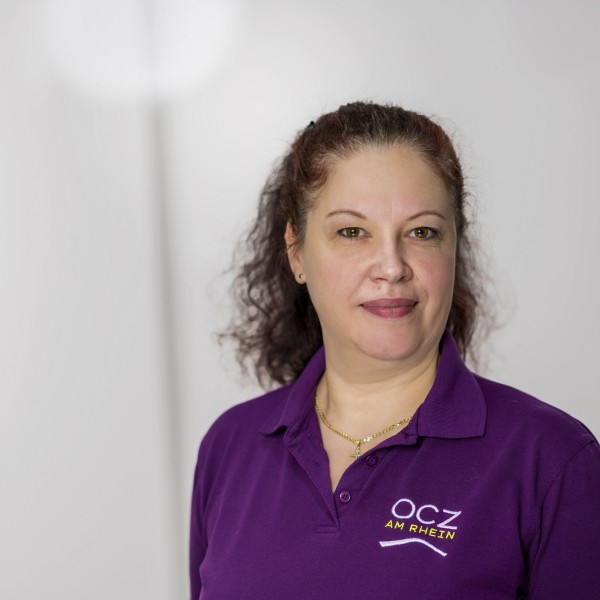 Steluta Pandrea
Station Nurse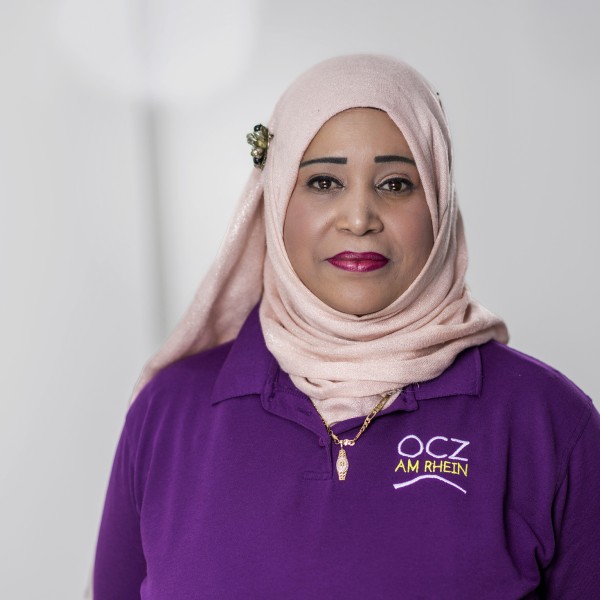 Soumia Akkaoui
Medical Assistant Trainee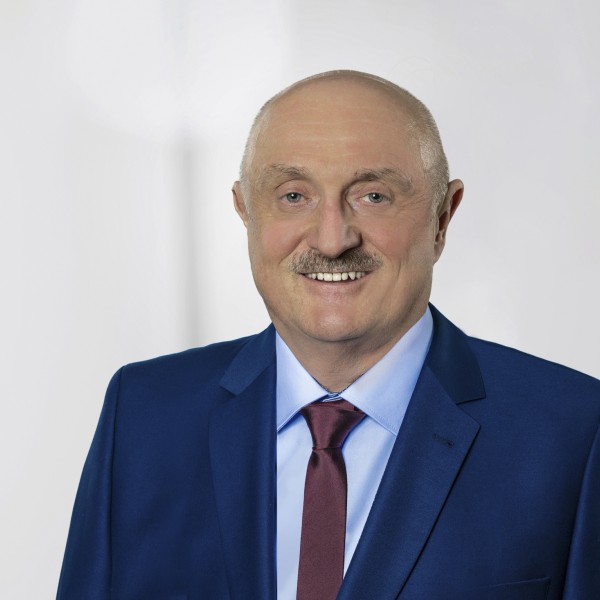 Wolfgang Wimmer
Senior Manager
DR. MED. MARCUS R. RAUM
Medical specialist for surgery and trauma surgery, special trauma surgery
Dr Marcus Raum was born in Cologne in 1967. Following his medical studies in Cologne, he completed a period of practical training in surgery at the St. Vinzenz Hospital in Nippes, Cologne. Between 1996 and 2004, he completed a course of study as a surgeon and trauma surgeon at the Second Chair for Surgery of the University of Cologne, where he was also active as an emergency doctor and helicopter emergency doctor. From 2004 to 2011, Dr Raum worked as Assistant Medical Director and later Medical Director (Chef de Clinique) at the Chair for Surgery at Groningen University Hospital in the Netherlands. From here, he returned to the Department for Orthopaedics and Accident Surgery at the Helios Clinic in Seigburg, where he was Chief Physician.
After a further period of activity as Chief Physician at the St. Joseph Hospital in Adenau, in 2020 Dr Raum opened OCZ am Rhein in Bonn, which regards itself as a practice clinic for orthopaedics and surgery. After his many years of experience in trauma surgery – particularly in the treatment of bone, joint and tendon injuries – Dr Raum is now an internationally recognised expert for arthroscopic and shoulder surgery. Another major focus of his work is on sports traumatology. He had already been running a surgery for sportspeople in Merheim. In Groningen, he worked as a surgeon and attending physician at the sports clinic of the university hospital. There, he built up a close collaborative relationship with the physiotherapists, something that is still a significant characteristic of his therapeutic concept for sports injuries even today.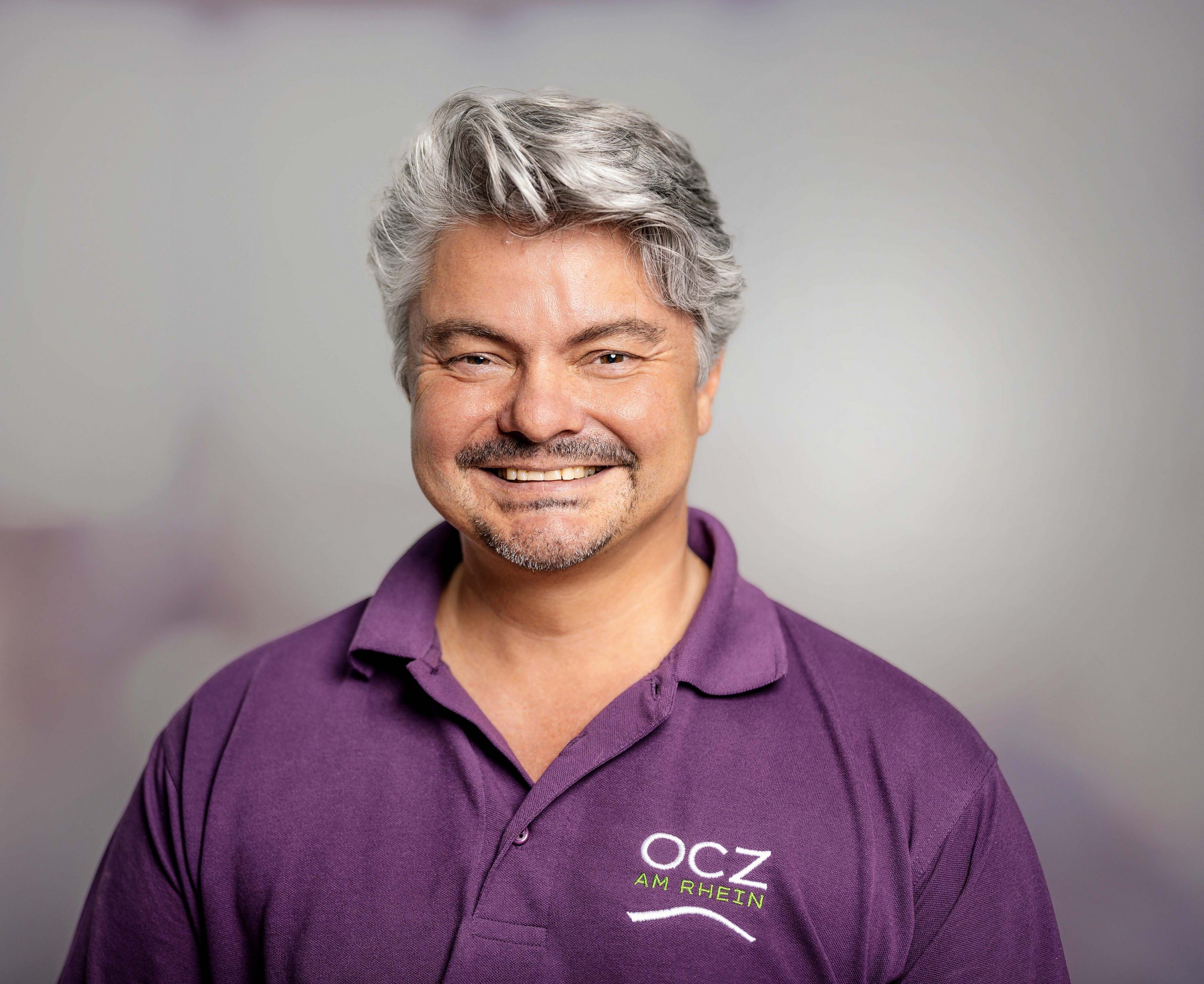 German Society for Orthopaedics
and Traumatology (DGOU)
German Society for
Traumatology (DGU)
German Society for
Surgery (DGC)
Working Group for
Arthroscopy (AGA)
Ta.med. e.v.
2018
Chief Physician, St. Joseph Hospital, Adenau
2004
Oberarzt am Lehrstuhl für Traumatologie,
Universität Groningen, Niederlande
2003
Leiter der Chirurgischen Intensivstation
Klinikum Köln-Merheim
2011
Chief Physician, Helios Clinic, Siegburg
2003
Facharzt für Unfallchirurgie
Klinikum Köln-Merheim
1996
Facharztausbildung am II. Chirurgischen
Lehrstuhl der Universität zu Köln
Curriculum vitae
EDUCATION 1987 School-leaving qualification, Cologne | 1987 Degree in Human Medicine at the University of Cologne | 1994 1-year practical experience at Second Chair for Surgery, University of Cologne | 1994 Completion of medical degree | 1995 Doctorate at the Faculty of Medicine, Cologne | QUALIFICATIONS 1996Emergency Service Specialist Knowledge | 2001 Specialist for Surgery | 2003 ATLS (Advanced Trauma Life Support) Instructor | 2003 Specialist Knowledge in Surgical Gastro-Duodenoscopy | 2003 Attainment of specialisation in trauma surgery |2011 Certificate of Trauma Surgery in the Netherlands | 2011 Special Trauma Surgery | 2012 Further Education Certification, Special Trauma Surgery | 2012 Accident Insurance Consultant with VAV | PROFESSIONAL CAREER 1995 - 1996 1996 Junior Doctor in Surgery, St. Vinzenz Hospital, Cologne | 1996 - 2002 Specialist medical studies at Second Chair for Surgery, University of Cologne | 2003 - 2003 Head of Surgical ICU, Merheim Clinic, Cologne | 2003 - 2004 Specialist for Trauma Surgery, Merheim Clinic, Cologne | 2004 - 2011 Medical Director at Chair for Traumatology, University of Groningen, Netherlands | 2011 - 2017 Chief Physician at Helios Clinic, Siegburg | 2018 - 2019 Chief Physician, St. Joseph Hospital, Adenau
Book an appointment
Our practice is open to all privately insured patients, self-pay patients, patients under the transit medical procedure and now also to ALL SHI PATIENTS We take a lot of time for you, for your concerns and for a sound diagnosis. We perform treatments on-site in a timely manner. Make an appointment with us - we look forward to seeing you!